This is the second part of my degree project in school which I worked parallel with my Train Cart Scene. 
In this scene I used an approach that I think is similar to what they did in Alien Isolation. Instead of baking all my modular assets I use more geometry and beveled the hard edges once to give them more smoothness. By doing so I could skip the entire bake process and just create one master material that I could instance and tweak easily. This made the whole process very iterative and the scene have changed quite a lot from the first iteration. 
I created a material that didn't have a lot of noise information so it could be used for almost every asset and with parameters for the colors so I could play around with different hues until I found something that I really liked. I reused the glow spheres from my previous project so that I could have control over the fog and what shapes I wanted to accentuate, and separate middle- and background. Also a great way to create atmosphere.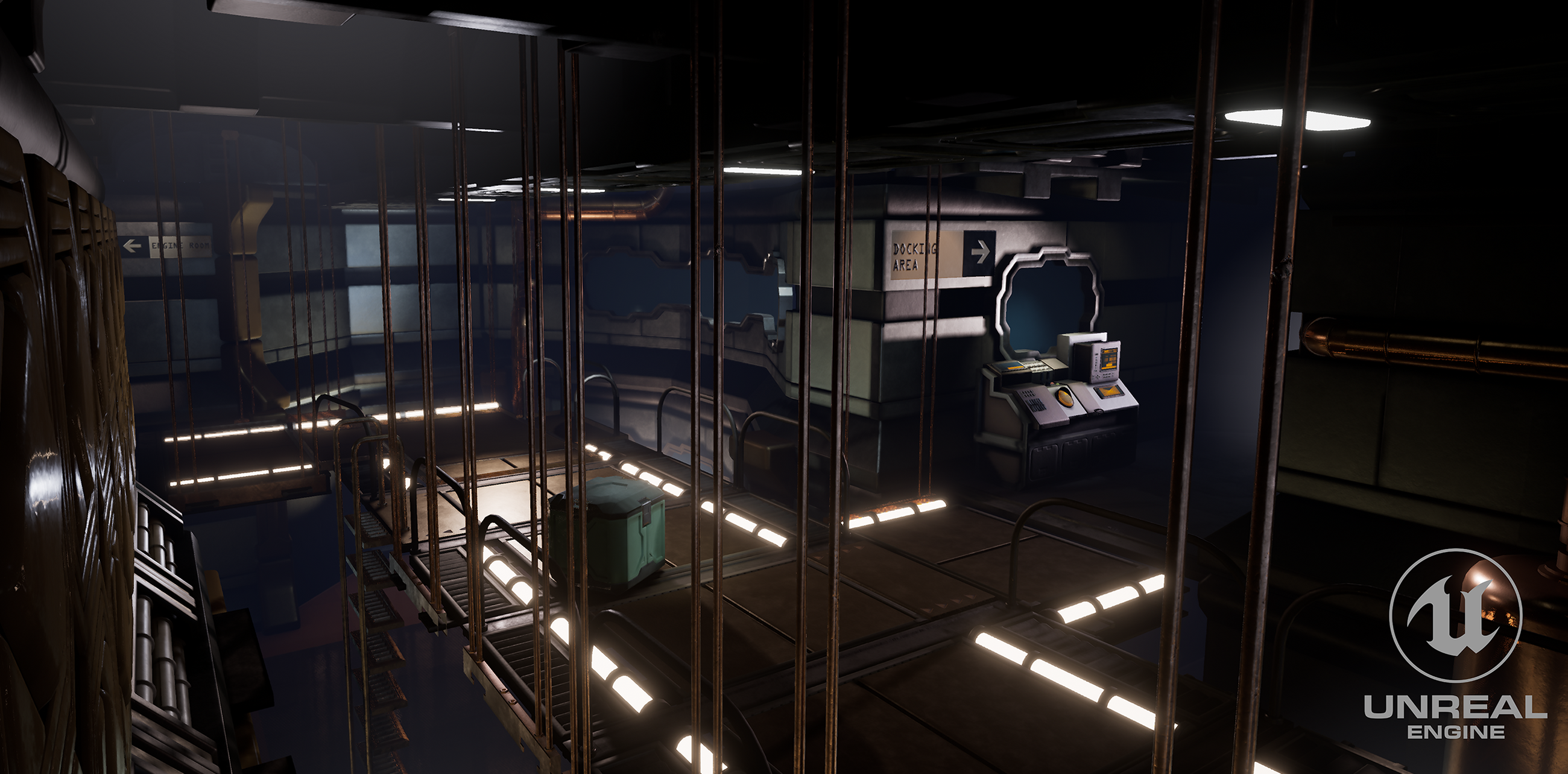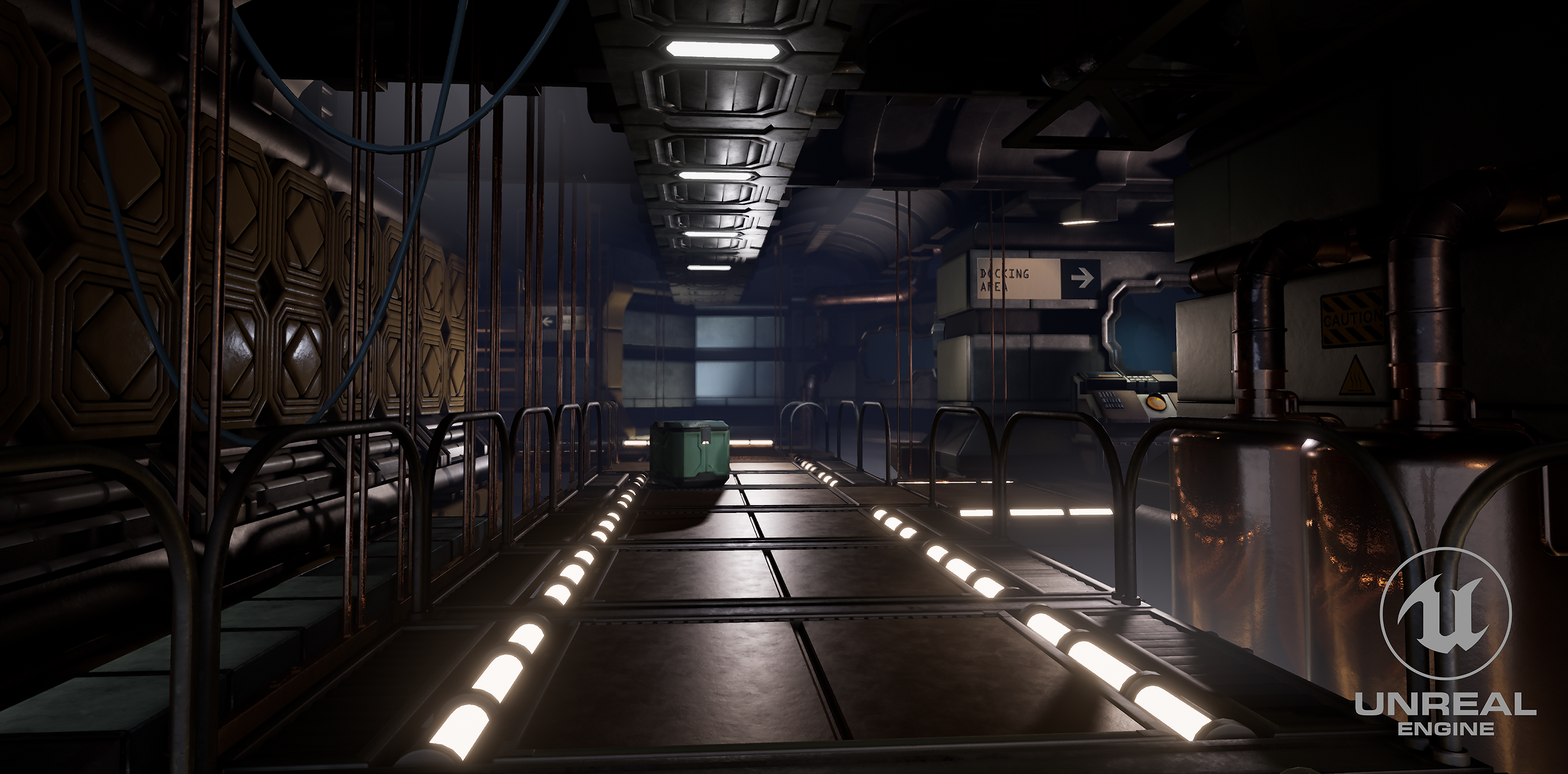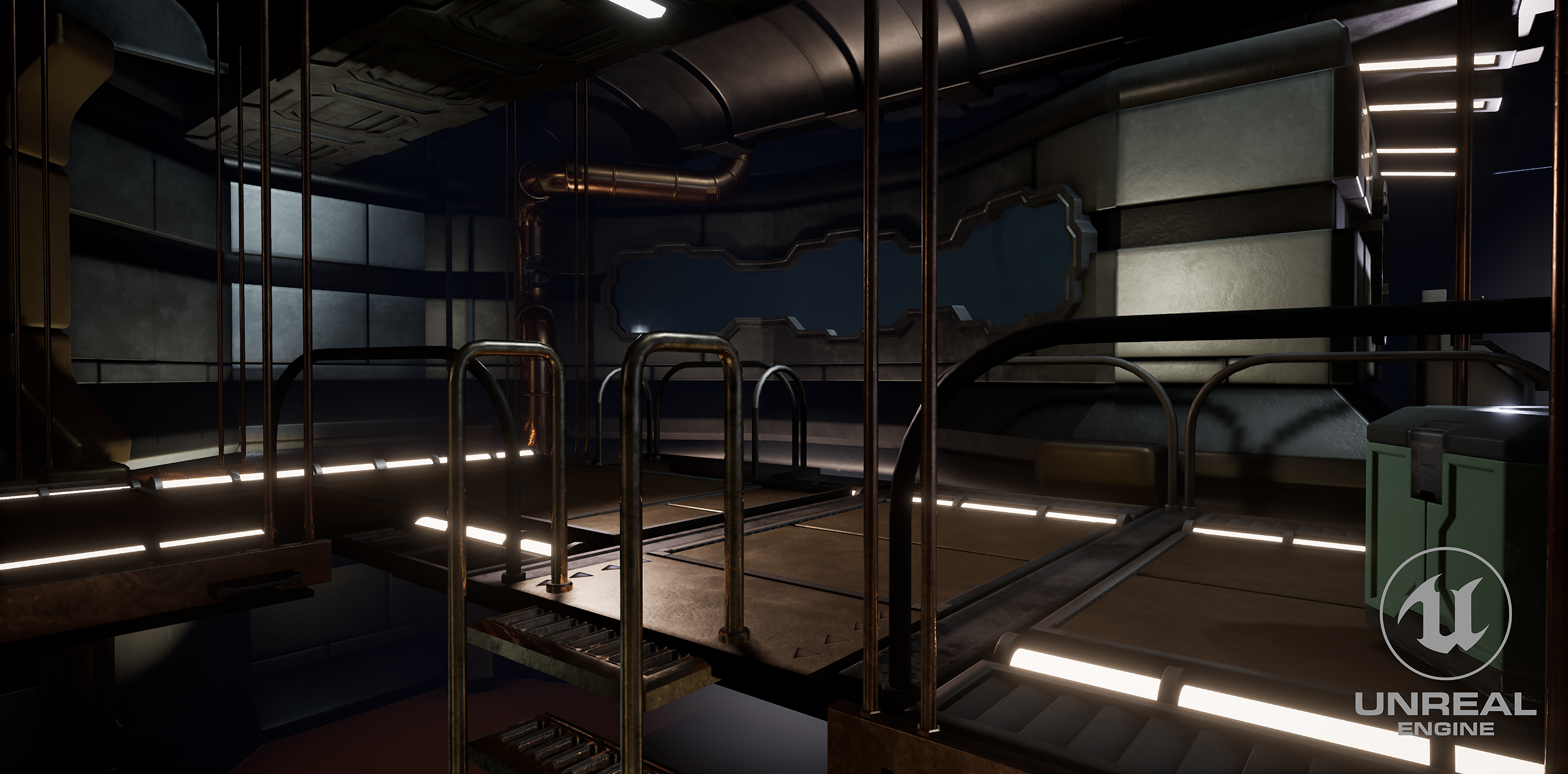 Metal Material created in Substance Designer, then used as a base for my master material in Unreal.
Metal Material Texture Maps.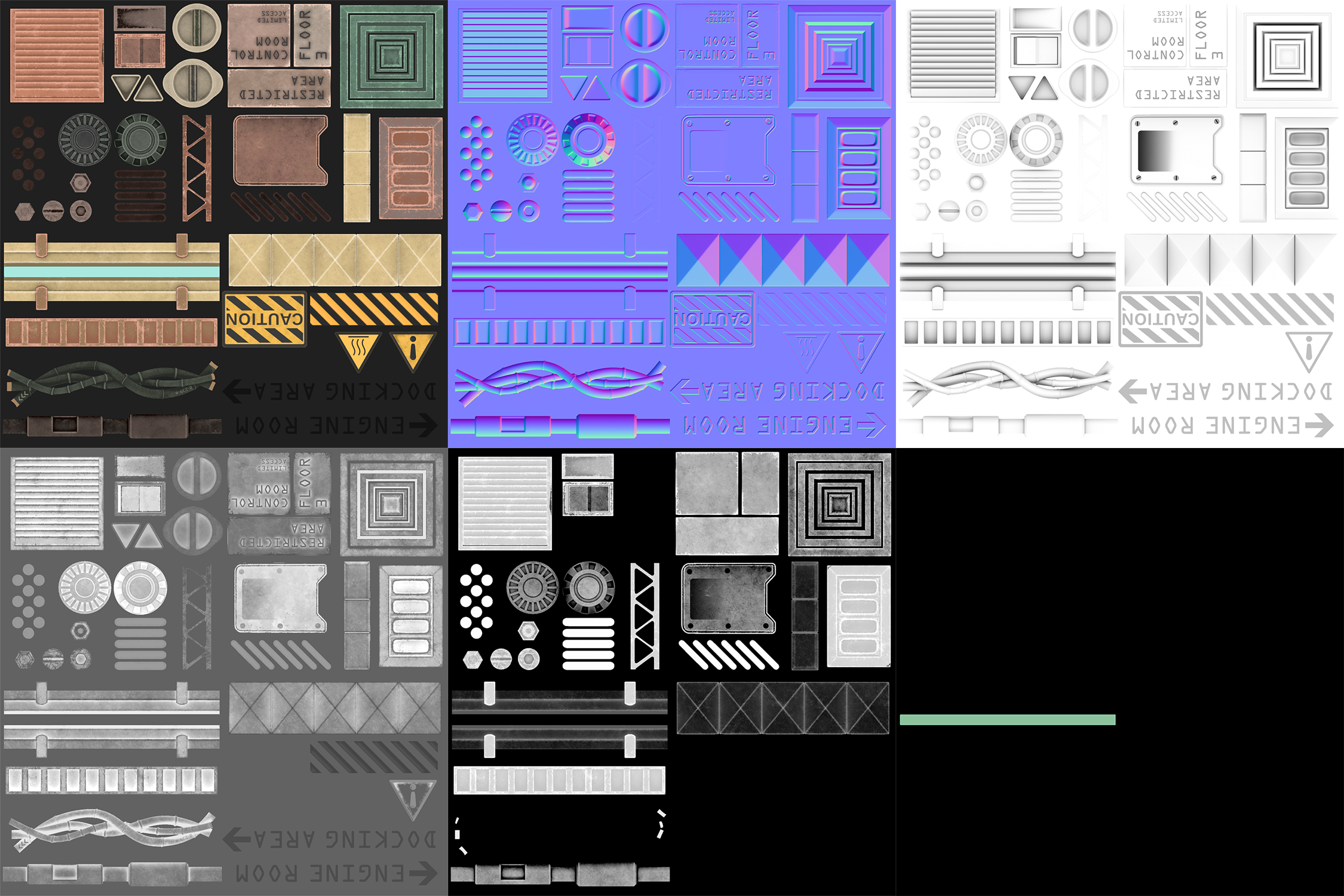 Decal sheet created by modeling High Poly meshes and bake those onto a plane.