The idea with this scene was to challenge myself regarding iteration, composition, lightning and mood. I wanted to not get stuck in one mindset or vision of how the scene was going to end up and several times during this project I reiterated the entire scene and lightning when I wasn't satisfied or after getting feedback. I worked towards a 2,5D sidescrolling perspective so it was really important to clearly mark out the player path and what was part of the foreground, middleground and background.
If there is one lesson I take away from this project it would be "Dare to iterate" and I would really recommend it to anyone. If you get stuck in a scene and are trying to fix what you already have with small results, try the whole thing from a different angle, change the lightning, don't be afraid of change…change is good.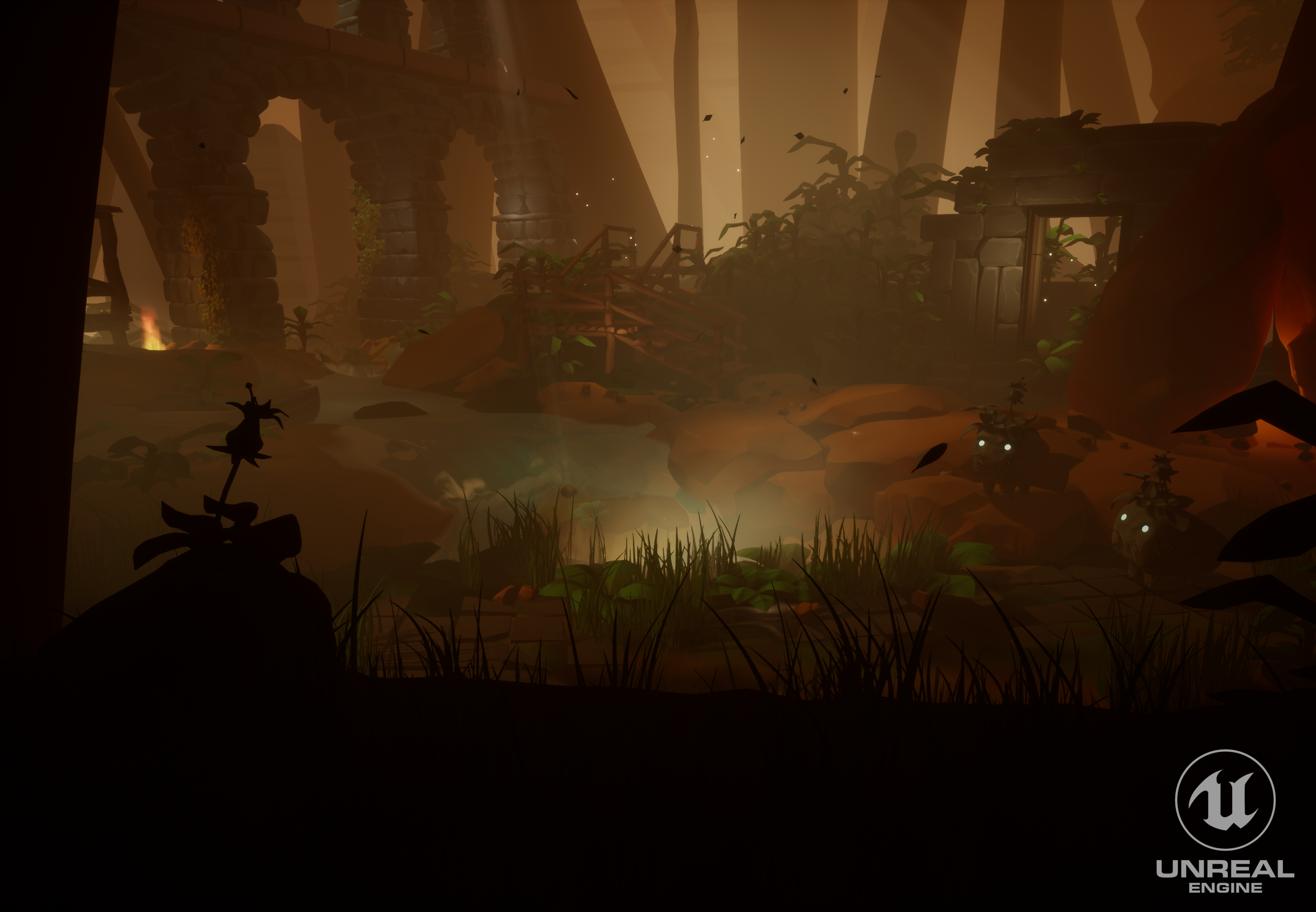 Ingame screenshot from the main perspective I was working from since I planned the environment around it being a 2,5D side-scrolling perspective.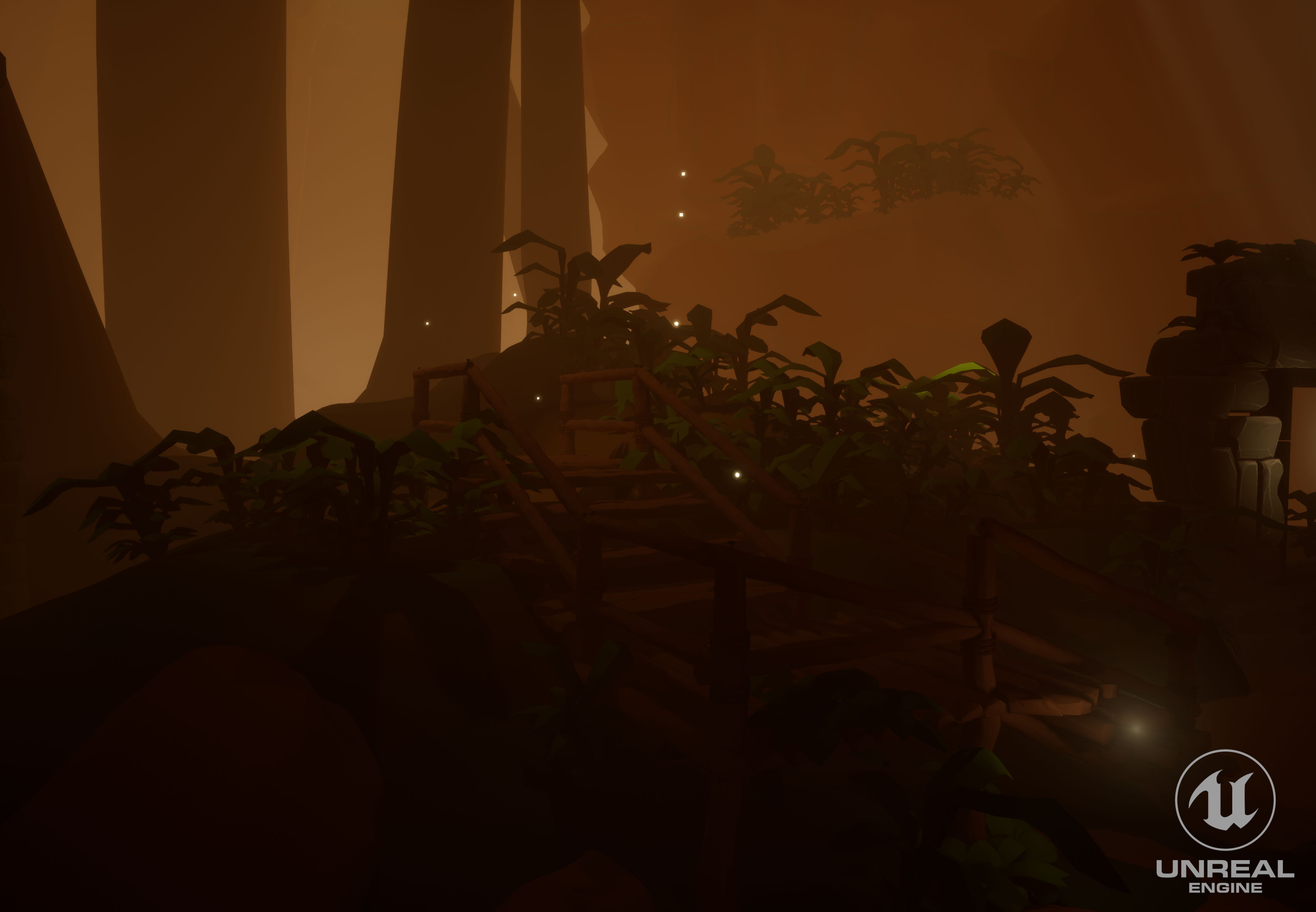 Progression Gif with screenshots taken throughout the project.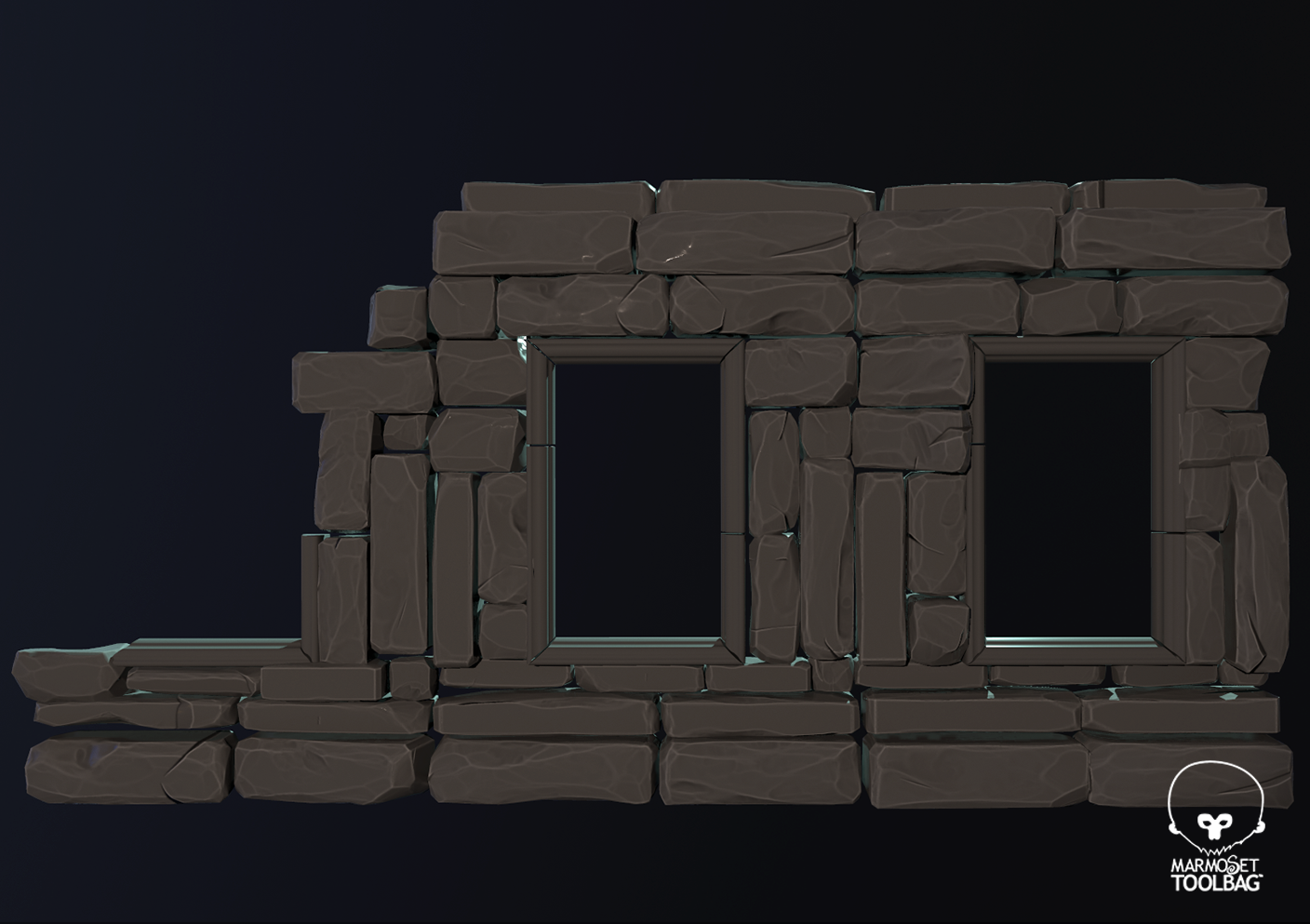 Ruins created from the Aqueduct stones.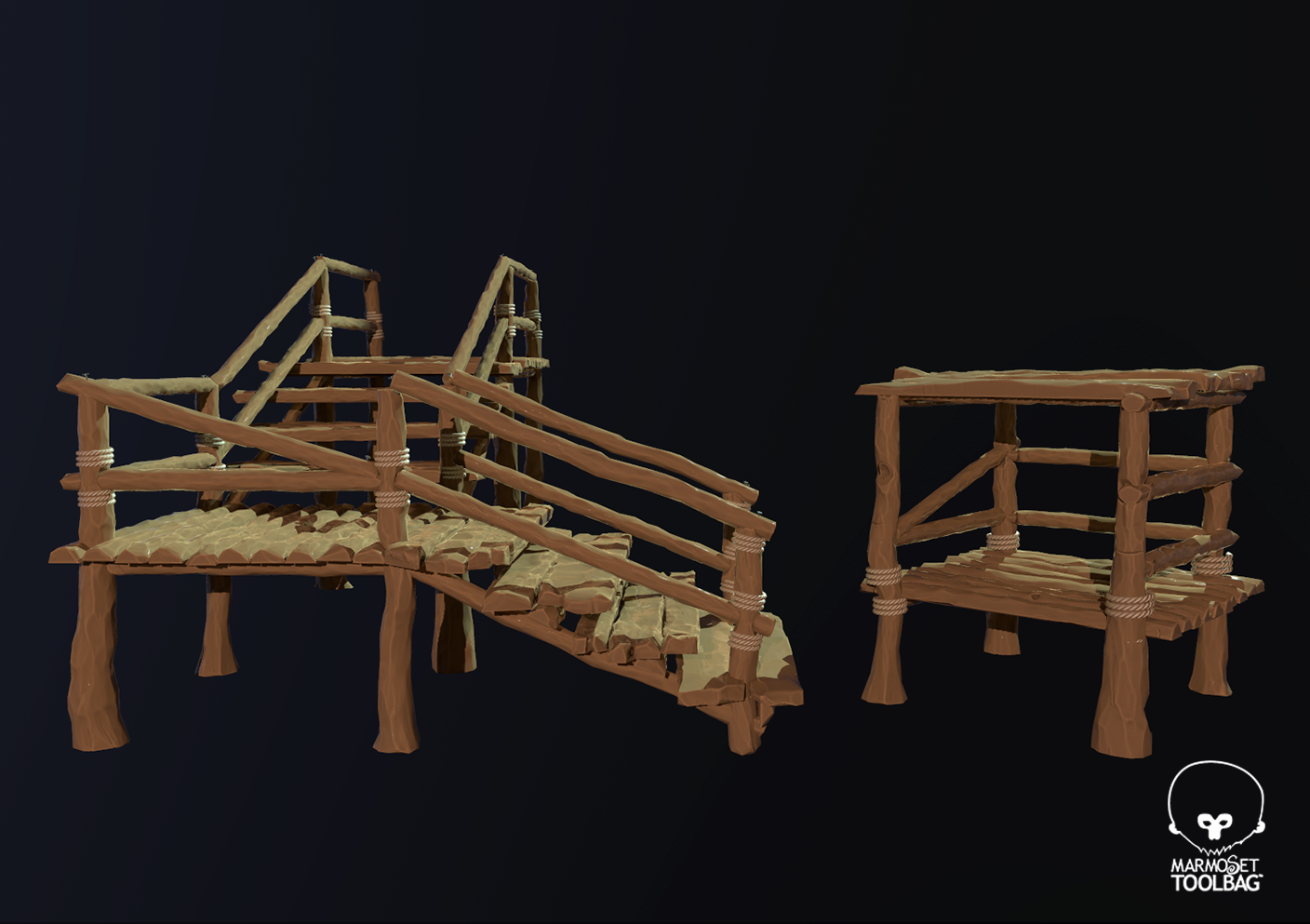 Stairs used in scene, hut created from stair pieces.
Moodboard with inspirational perspectives and moods.

Software used in project.