This was my first ever character sculpt which I made during a four week school project. I began by searching for character concept and  eventually fell for artist Jordi Villaverdes concept "Tiki Man". Since I only had one picture to go from I started searching for character turntables with similar body shapes as the Tiki man. Once I found a couple of references I began my blockout that I later brought into Zbrush and started sculpting on. When I had my sculpt done I brought in a decimated version into Maya to begin quad drawing. Character was later baked in Marmoset and textured in Substance Painter.
Since I managed to get my character done in three weeks I had one week left to make a diorama for my presentation and renders. This was a really fun learning experience and I will definitely try to make more characters in the future.
Link to artist concept artist artstation: https://www.artstation.com/villaisdrawing
Link to artist concept artist portfolio: http://villaisdrawing.com/
Screenshot of Dioarama inside Unreal Engine.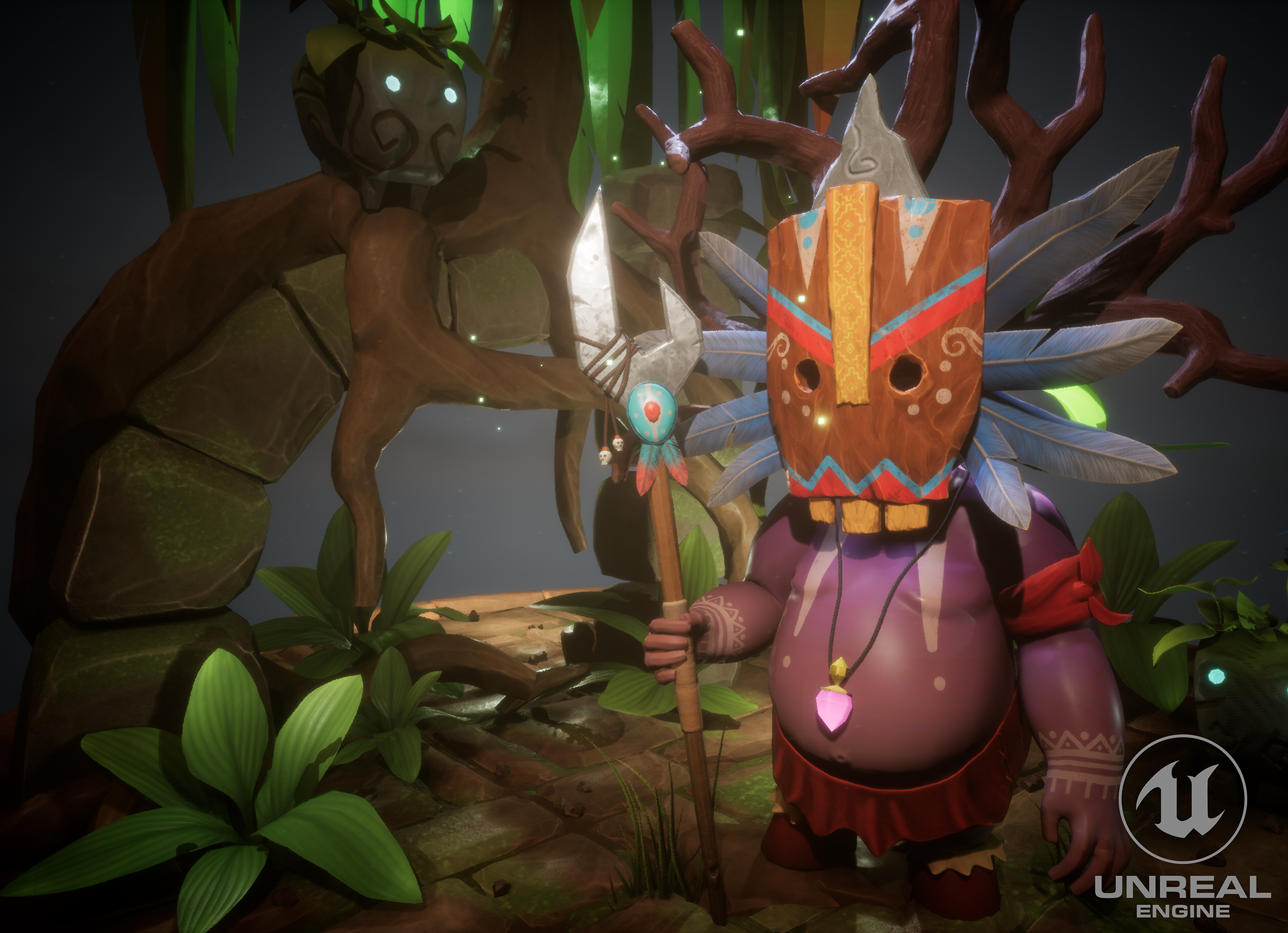 Screenshot of Dioarama inside Unreal Engine.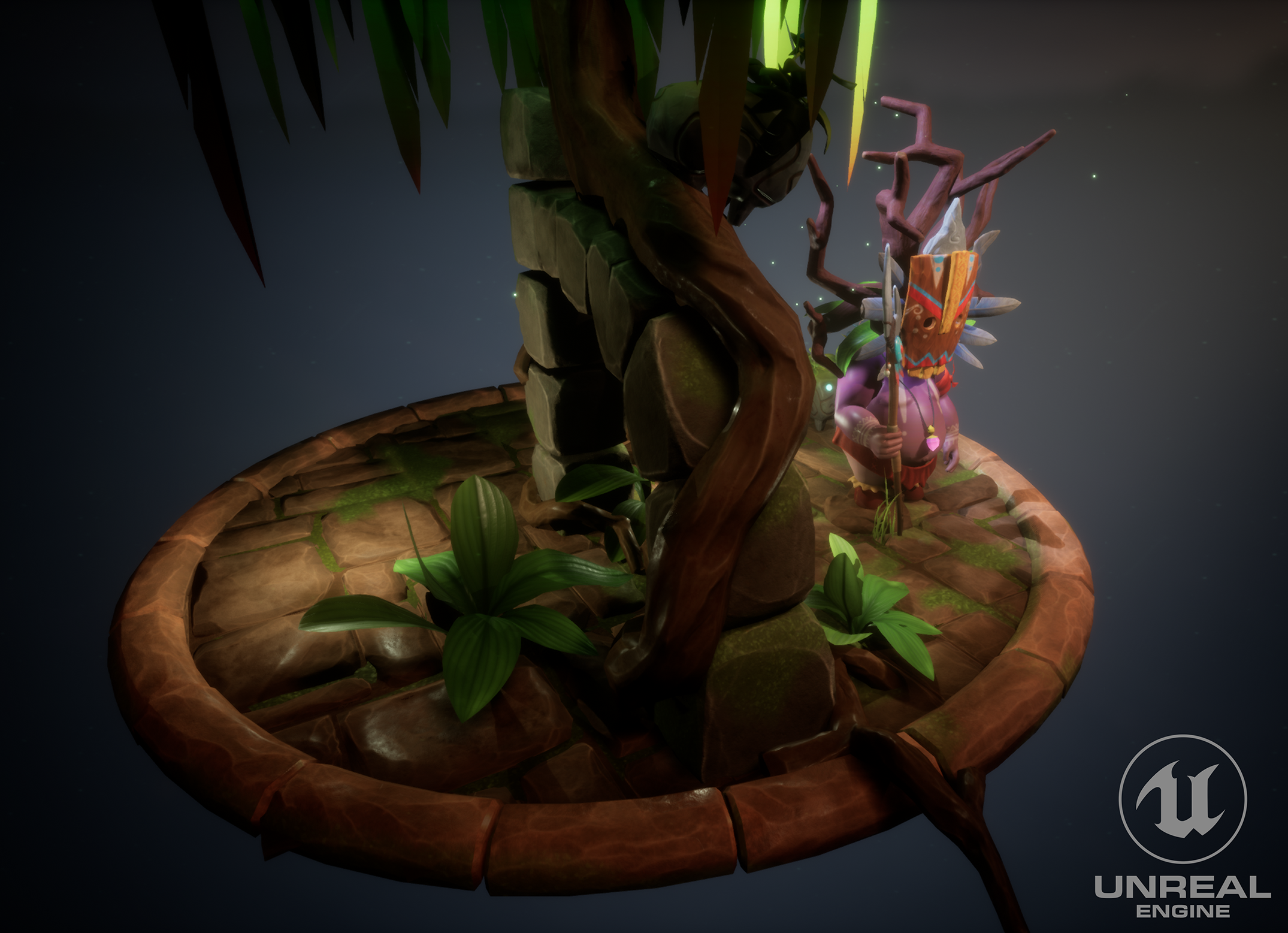 Screenshot of Dioarama inside Unreal Engine.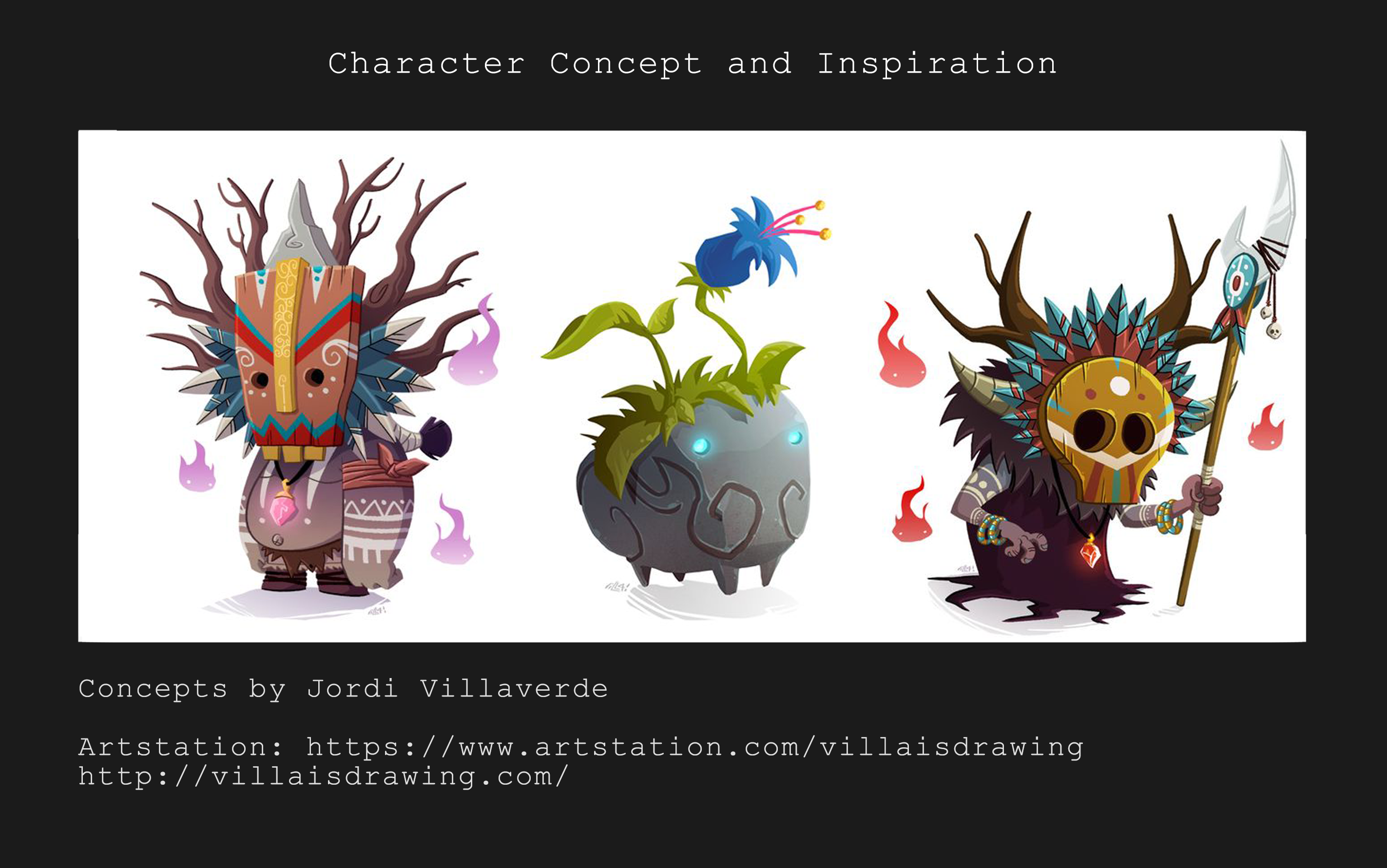 Low Poly Character in A-Pose. I decided on a more relaxed A-Pose since I knew I wasn't going to pose my character with his arms raised. 
Low Poly Character in A-Pose with wireframes.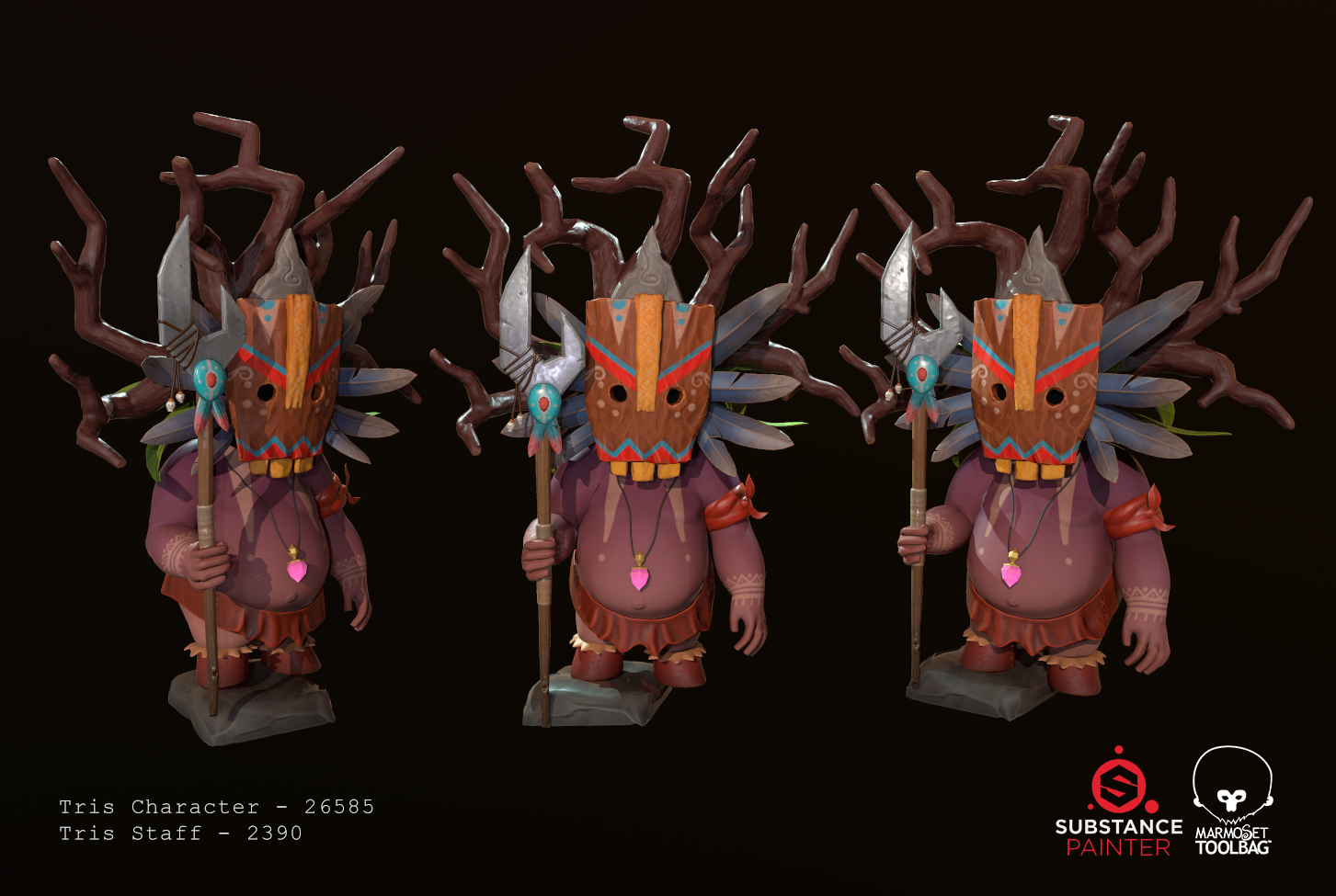 Low Poly Character posed.
Stone Creatures with textures and polycount. Grass was made by creating a highpoly mesh with textures that I later baked onto a plane.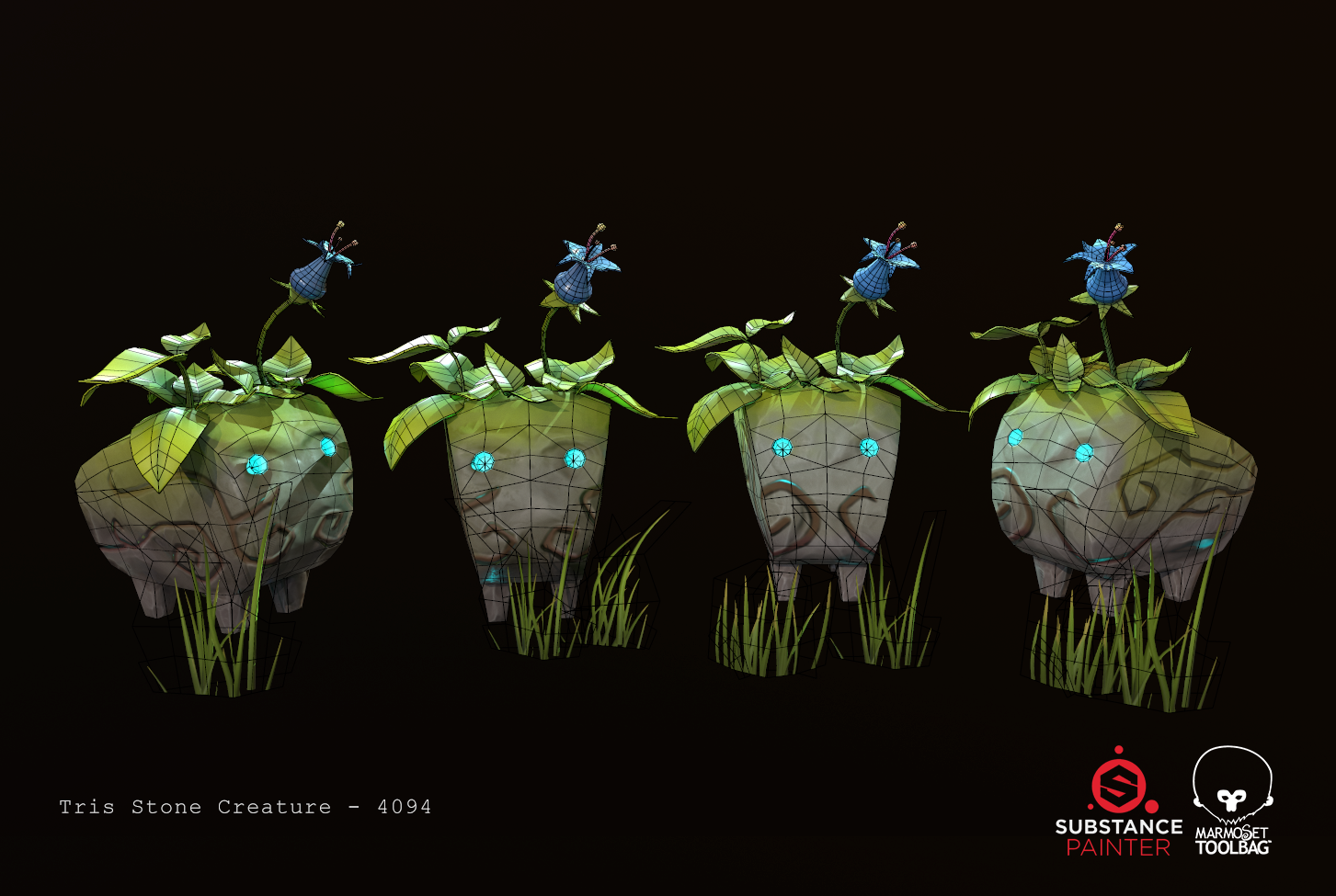 Stone Creatures with wireframes.
Texture Maps for Main Character (4096*4096) and Stone Creatures (2048*2048). Not displayed are metalness and emissive.  
environment and lightning reference pictures for the diorama.
I only had one week to create my diorama and wanted to work as efficiently as possible. I decided on sculpting a tiling stone material for the floor and also use the stones as separate assets in the scene. I baked out a height map from the high poly and applied it as a texture deformer on a plane in Maya. I then made a low poly quad draw on the high poly plane to get some height variations in the mesh when used as ground texture. I then used the low poly versions of the separate stone meshes to to make some of the ground more elevated to further break up the shape.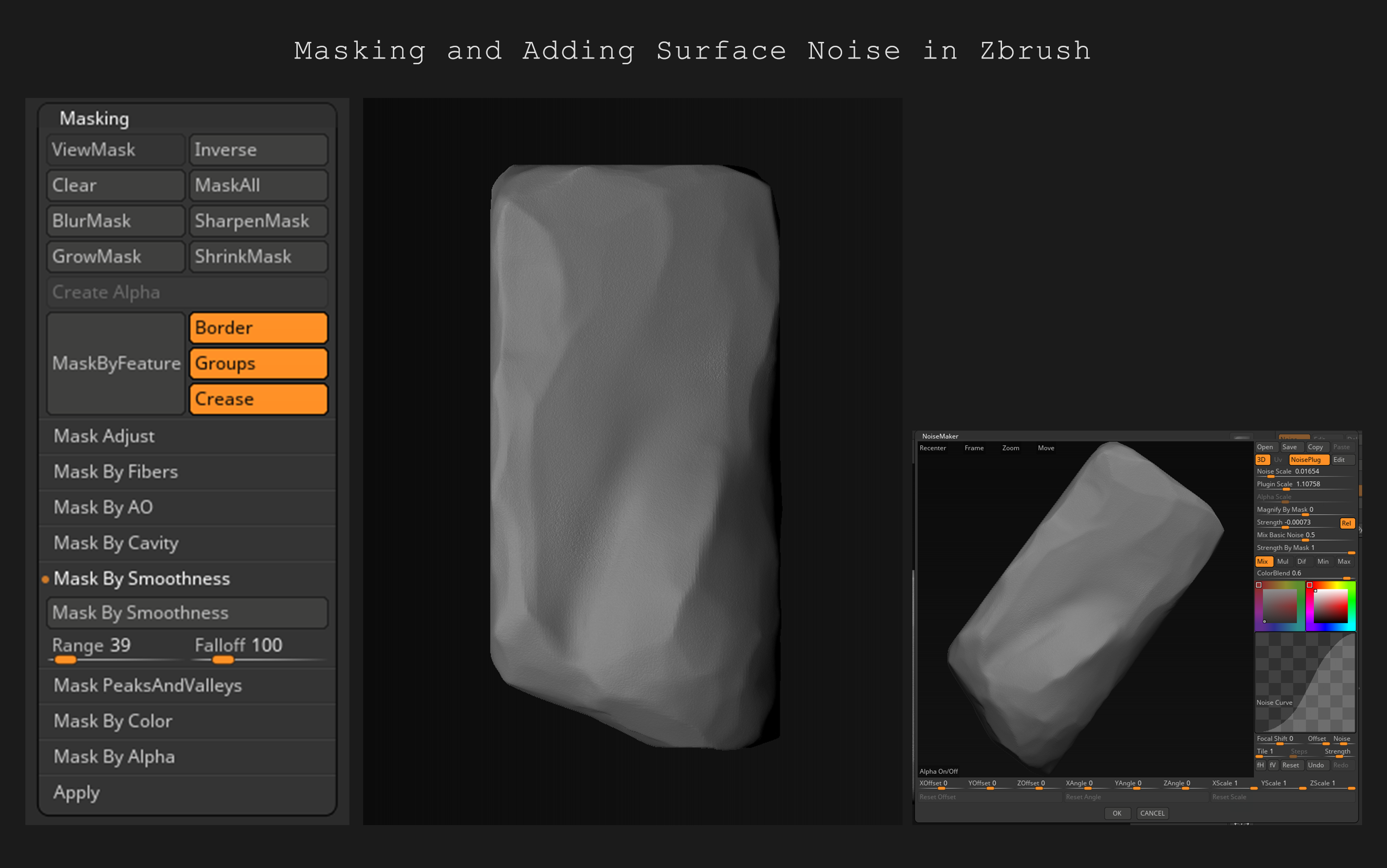 I tried out Zbrush Noise Maker for the first time and it worked really well in adding some light surface noise and masking areas you didn't wanted to be affected.
ZSphere blockout and high poly sculpt of tree created in zbrush.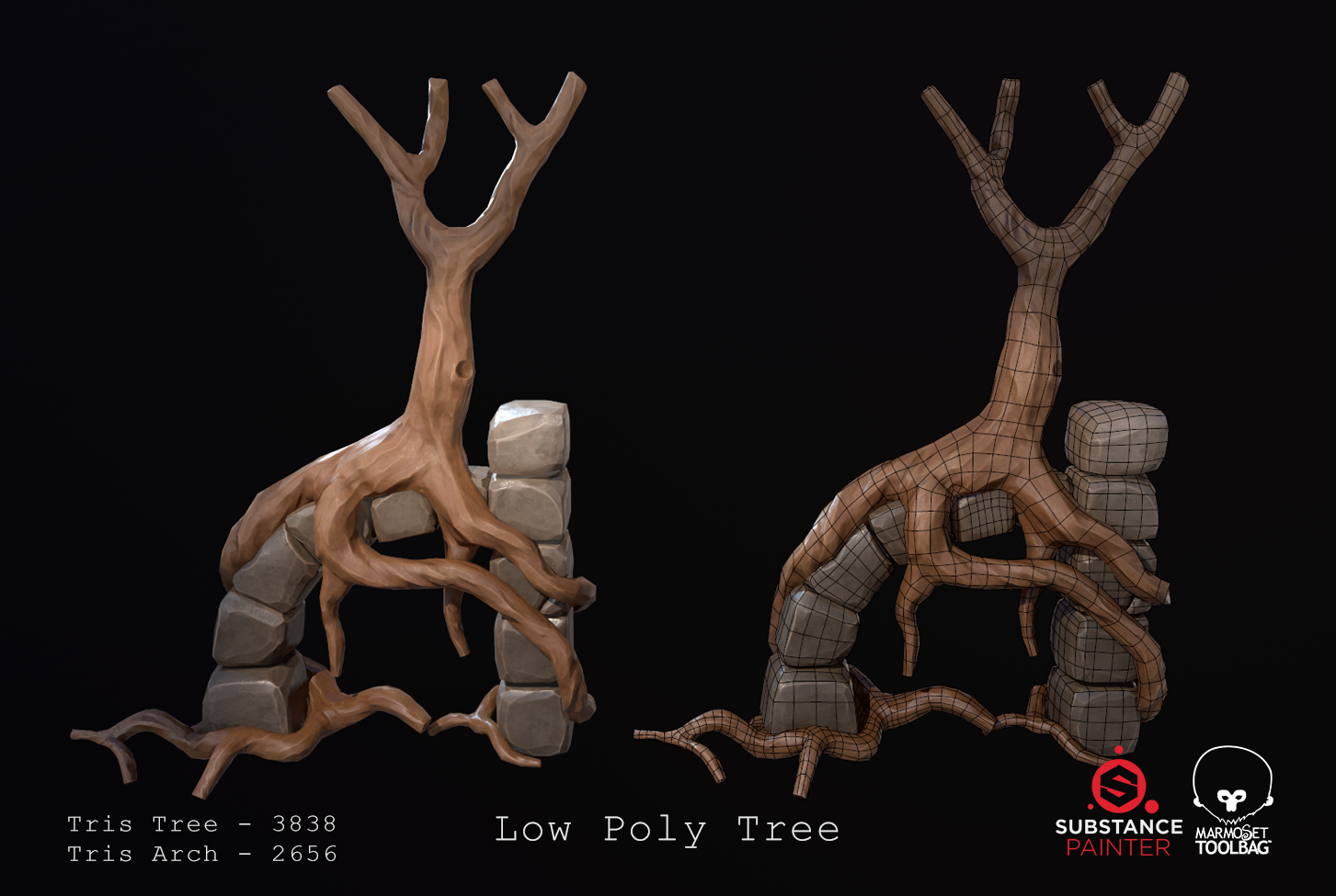 Low poly tree created by quad drawing on top of high poly mesh. Baked in marmoset and textured in Substance Painter.
Fireflies VFX used in Unreal Scene.

Software used for this project.